The WHOLE-Self Healing Institute, Inc. (TWSHI) was created as a sacred space providing support for post-traumatic growth & healing with life and erotic coaching, professional coaching, & retreats centering queer & non-queer Black & of Color women, femmes, & ENBY folks' sexual & WHOLE-Self healing and wellness.

TWSHI signature offerings include SHIFT, A Self-Liberation Practice, Healing Your Erotic Energy, and Healing The Erotic Self Life Coaching Practice.
"Healing The Erotic Self is healing your WHOLE-Self."
- Mx. Lena Queen, LCSW, M.Ed.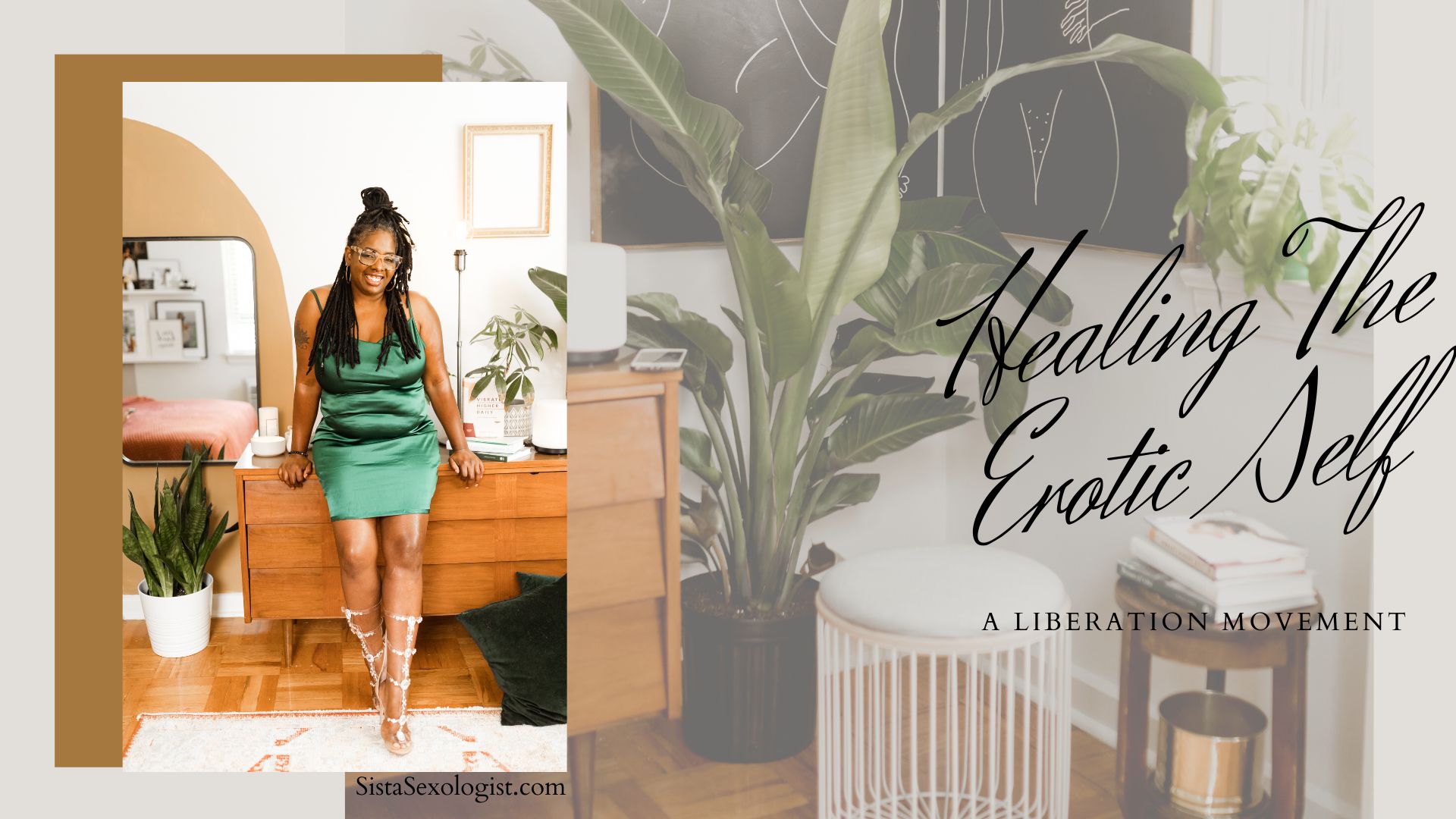 Hello hello Beautiful Humans
I am Mx. Lena Queen, LCSW, M.Ed. (Queen/they). I am a Black queer, quirky, and liberated human being descendent of formerly enslaved African descent of U.S. chattel slavery.
I give honor to my ancestors and my spirit guides who supported in creating this sacred space for our individual and collective healing.
This learning space was created to support you in your journey of sexual healing and sexual liberation.
Welcome to this part of your journey and thank you for trusting my support.
The courses and coaching present are resources I developed from the years as a psychiatric social worker supporting those in crisis, a clinical somatic sexologist, independent scholar, and in my healing. With this work, I had the privilege of supporting those in their journey of post-traumatic growth and healing.
My work centers the lived and erotic lived experience of queer and non-queer U.S. Black women, femmes, and non-binary folks. This means it is designed with the intention that others can learn and benefit from this healing work too.
Thank you for trusting my work.
To find out about my other offerings, please visit CenteringOurselves.org.


A Healing Gift to You
I recognize it can be overwhelming to know where to begin. To help you with this, Please download TWSHI's healing gift, SHIFT, A Self-Liberation Practice Quick Guide, to give you the tools to establish safety from within and create self-trust.
Establishing safety is TWSHI's foundational value. From this energy, you will create the relationship you want and trust your ability to be discerning.

Check your inbox to confirm your subscription